Auszug aus unserem Repertoire:

A


B

C

D
E

F

G
H


I






K
L


M
N

O
P

R

S


T




U

V
W


Y




All I have to do is dream | Everly Brothers
America | Simon & Garfunkel
And I love her | Beatles
Anyone | Roxette
As tears go by | Roling Stones

Baby it's you | Beatles
Baby's in black | Beatles
Blanket on the ground | Billy Joe Spears
Black is black | Los Bravos

Californian Dreaming | Mamas & Papas
Carrie-Anne | Hollies
Crying in the rain | Everly Brothers

Don't throw your love away | Searchers

Eight days a week | Beatles
Entschuldige i kenn di | Peter Cornelius
Every breath you take | Sting

Fields of gold | Sting
From me to you | Beatles

Göll du bleibst | STS
Griechenland | STS

Happy together | Turtles
Have you ever seen the rain | CCR
Hotel California | Eagles
Hymn | Barcley James Harvest

I'm a rock | Simon & Garfunkel
I can hear music | Beachboys
I got you babe | Sonny & Cher
If I fell | Beatles
If I needed someone | Beatles
I'll be back | Beatles
I'm alive | Hollies
I need you | Beatles
In the morning | Esther & Abi Ofarim
I.O.I.O. | Bee Gees
It must have been love | Roxette
It's all over now, baby blue | Bob Dylan
It's now or never | Elvis Presley

Killing me softly | Roberta Flack

Leaving on a jetplane | John Denver
Lodi | CCR
Lola | Kinks
Let it be | Beatles
Love is all around | Everly Brothers

Mach die Aug'n zu | STS
Morning has broken | Cat Stevens

Nights in white satin | Marmelades
No Reply | Beatles
Nowhere Man | Beatles

Only the lonly | Roy Orbison

Poor mans moody blues | Barcley James Harvest
Pretty woman | Roy Orbison
P.S. I love you | Beatles

Reif für die Insel | Peter Cornelius
Ruby tuesday | Roling Stones

San Francisco | Scott McKenzie
She loves you | Beatles
Shilo | Neil Diamond
Spending my time | Roxette
Stand by your man | Tammy Wynette
Supergirl | Reamon

Take me home, country roads | John Denver
Tell me | Roling Stones
Tequila sunrise | Eagles
The air that I breath | BeeGees
The letter | The BoxTops
The sun ain't gonna shine anymore | Walker Brothers
Things we said today | Beatles
Tired of waiting for you | Kinks
Time after time | Cindy Lauper

Überdosis G'fühl | STS
Under the boardwalk | Drifters

Venus | Shocking Blue

When you walk in the room | Searchers
While my guitar gently weeps | George Harrison
Who'll stop the rain | CCR
Wish you were here | Pink Floyd
Wonderful world | Sam Cooke
Words of love | Beatles

Yes it is | Beatles
You've got it | Roy Orbison
You're beautiful | James Blunt
You're gonna lose that girl | Beatles
You've got to hide your love away | Beatles
You won't see me | Beatles

Von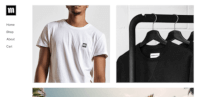 Erstellen Sie mithilfe anpassbarer Vorlagen Ihre eigene, einzigartige Webseite.